A+A Insights

Why Your Event Needs a Mentor

When managing and executing an event, you need a partner who sees gaps you don't—and offers solutions that could have otherwise caused setbacks. You need an adviser who keeps you focused and isn't afraid to give honest feedback.

You need what you didn't think to ask for: a mentor.

However, in event production, mentor-mentee partnerships are rare. Instead, these relationships are often transactional. That's because most production companies are forced to focus on scale before substance. Typically, clients at all levels of the corporate ladder have been trained to consider their production companies as vendors, not advisers.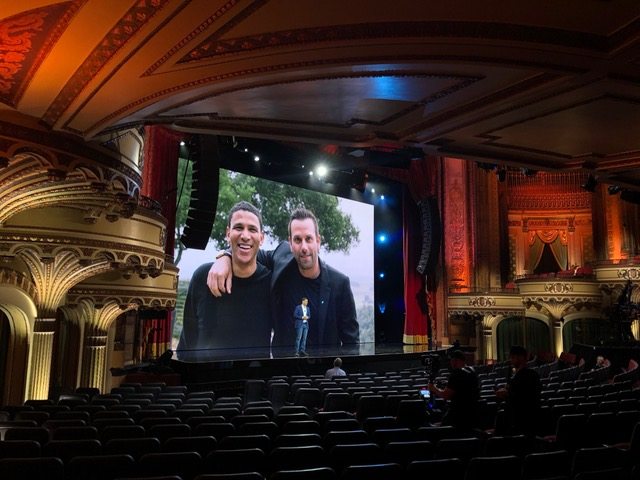 At A+A, we've always believed that superficial relationships lead to superficial results. That's why we work to cultivate deeper partnerships with clients, and view our role as that of a coach, partner, and mentor at every stage of planning and production.
It's an approach that embeds us with our clients and allows us to be far more than just coordinators. As mentors, we use our expertise to make smart suggestions and guide clients through the often-arduous task of executing an event.
This begs the question: what makes a good mentor? While many of the guidelines for one-on-one mentorship also translate to lasting business partnerships, we've found a few unique characteristics that define our approach to mentorship:
Respect each person's unique expertise
We have a deep knowledge of all things event production, but we also ​know what we don't know​ (and aren't ashamed to admit it). We're comfortable guiding clients to the best venue, technology, and approach to managing and orchestrating their event. After all, that's what a mentor ​should ​do. But we also know that our clients are the experts and authors of their company's story. We manage the logistics and operations ​around the story so it resonates with their audience.
Be honest, even when it's awkward
We've long joked that we're not afraid to tell our clients when they have spinach in their teeth. And that goes far beyond the occasional salad mishap. We'll give our clients real, critical feedback—on their presentation style, on their wardrobe and, more broadly, on the best ways to utilize their budget. We're not the type to sugarcoat or placate; instead, we believe that honest conversations foster trust and result in the best event—and the best audience experience.
Bring out everybody's best
Good events, like good stories, aren't something you easily forget. But in order to create a moment your audience remembers, everyone has to be invested in the days and weeks that lead up to that moment, and clear on the goals that get us there. As mentors, we do everything possible to encourage our clients' success, removing the barriers that get in the way of the best outcome. This means we stay out of the spotlight and give our clients the tools and encouragement they need to bring their ideas to life.
At A+A, mentorship matters. It helps us be the honest partner our clients need—and the voice in the room they didn't know they were missing. As guides, we can give our clients the attention they truly deserve—and give each event the consideration it needs to make a lasting impact.